By Dan Frievalt
I recently returned from New Orleans where Stephanie and I went for some work and fun. We have never been down to the bayou before and it was a great trip. Being the foodies we are, 'nawleans didn't disappoint. We ate at some incredible, lesser known restaurants while we were down there and our favorite was called The Italian Barrel.  Stephanie had the Sea Bass and I had the Porcini & Truffle Ravioli…both dishes were out of this world!!
We also had a great time walking the streets and seeing all the street performers.
Here is a pic of a street band that we loved…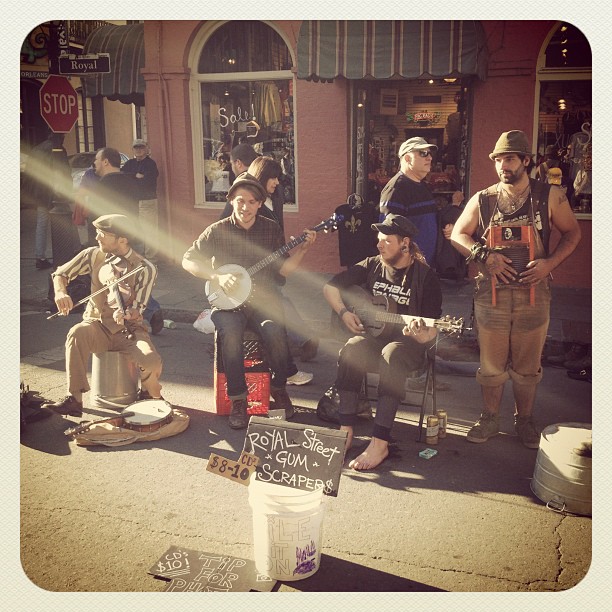 I was also down there for a little work as well. I got to meet some incredible photographers and catch up with a few photog friends who I haven't seen in a while. I was asked to speak in the tradeshow showing how I use Mark Bryant's StreetScape Backgrounds. Mark and his wife are super nice people and great photographers. I love his StreetScape Backgrounds so I was honored that he asked me to show how I use them.
You can tell how excited I am in this pic of me in the booth!!
I was also honored at the Canon Party as being only one of seven photographers who won the Canon Par Excellence Award in 2011. I had a one in seven chance to win a new Canon projector worth $2500, but my name didn't get picked…bummer!
I also had my prints on display as winning Platinum Photographer of the Year. They are also printed the the Loan Collection Book by PPA.
I can't wait to go back to New Orleans, we had such a great time. I will be dreaming about the Italian Barrel until I can return!